Resilience, creativity and talent will make Sri Lankan apparel thrive globally: JAAF Chief
March 24, 2022 | Written by ft.lk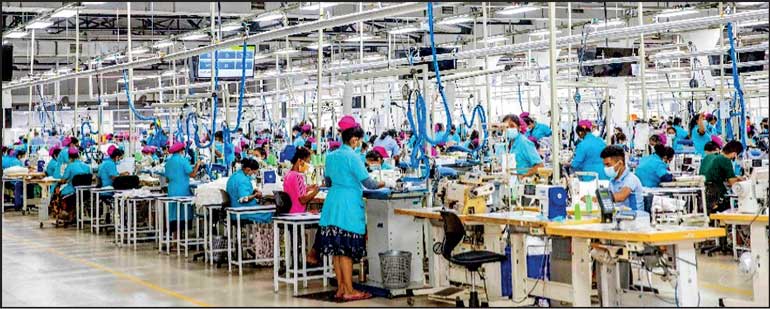 Sri Lanka's apparel sector contributes 6% to the country's GDP and accounts for almost half of all merchandise exports. The sector provides direct employment to 350,000 workers and an additional 700,000 Sri Lankans receive livelihood opportunities as part of the larger supply chain. In this interview, Joint Apparel Association Forum (JAAF) Chairman Sharad Amalean talks about the vision for Sri Lanka's apparel industry, the sector's resilience through the global pandemic and Sri Lanka's potential for becoming a global hub for innovation in apparel manufacturing and design. Excerpts from an interview: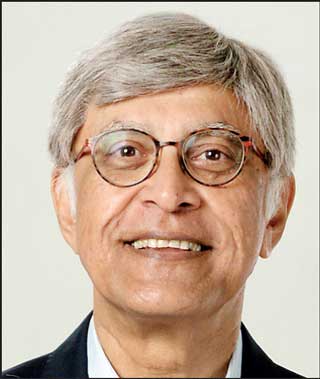 Q: How is the global fashion and apparel industry evolving? Where does Sri Lanka fit in?
It's easy to think of apparel as a commodity product, but take a look at the industry and global marketplace, and it will be evident how wrong that view can be. There is so much design, innovation and creativity that is visible throughout the industry.
All this innovation goes into products that are constantly being reimagined and reinvented. There is very little doubt that the industry will reach the level of $ 2.2 trillion by 2025, as many experts have predicted.
China and India have emerged as major marketplaces and as competitors, so the competitive landscape has widened. True, the pie has become larger, but the effort needed to increase the size of each slice for each brand has also increased significantly.
Brands have initiated several strategic moves, such as acquiring other brands and entering into regional partnerships with likeminded organisations to develop supply chain strength across the globe. Bilateral and regional trade agreements between nations have also contributed to the growth of the industry globally.
As rapid as these changes have been, they also provide countries like Sri Lanka significant opportunities. If we are willing to pursue them and evolve into a solutions provider instead of just manufacturers, we will be able to thrive and grow along with the global industry.
Q: How has the pandemic shaped the apparel industry? How are manufacturers and brands recovering from the setbacks of COVID-19?
The pandemic taught us many lessons, both as individuals and as an industry. While we have seen consumers prioritising value and durability over fast fashion, they have also increased their attention on ethical manufacturing, sustainability and inclusivity.
With sharp price points and constant pursuit of cost efficiencies, the apparel industry is faced with competing priorities. The pandemic has brought these aspects even more sharply into focus; brands and companies have increased their vigilance on the social, environmental, governance and ethical aspects of manufacturing.
What this means is that only those that take a holistic view of their production and eco-system will thrive while those with scant respect for ethics, the environment and social responsibility will not find favour with customers.
Having built a reputation of being a sustainable and ethical manufacturing destination, Sri Lanka is well placed to thrive in this evolutionary phase. Although in the past our contribution to these external aspects has impacted Sri Lanka's cost-competitiveness, we now see buyers support and partner with our efforts. These have enabled them to provide complete supply chain transparency to their end consumers.
Even in a post-pandemic landscape, these focus areas will continue to be scrutinised; it is and will be the way forward for the industry.
Q: Sri Lanka's apparel industry has mapped out a vision for 2030. What does this vision entail, and is Sri Lanka on track to achieve it?
During the pandemic, there was a growing sense of doubt creeping in as to whether we could maintain our momentum as we approach 2030. Despite the challenges we faced, the industry showed tremendous resilience. The fact that we managed to achieve revenue levels of 2019 despite the dip in 2020 is a testament to that fact. If this growth continues, we will be on track to achieve our revenue target of $ 8 billion by 2025.
Our vision for 2030, however, is much more complex and aspirational, going well beyond just revenue growth. Whilst several of our partner organisations are making strides towards this vision, there is still much to be done in order bring the plan to fruition. As an industry we need to capitalise on opportunities such as the Port City, which could be a springboard not just for our Vision 2030 but for Sri Lanka as a whole.
The project has been laid out as an opportunity for global partnerships; we need to intensify our efforts to convince global customers and brands to set up in Sri Lanka. This will enhance Sri Lanka's image and aid the industry in providing complete solutions, reducing the turnaround time between concept and product development significantly.
Several partner organisations are moving swiftly towards creating a solutions hub, by providing customers with service offerings beyond what is currently provided. Take logistics: despite current challenges, organisations are offering customers flexibility and effective and multiple distribution solutions, even serving the end consumer in some cases.
Given the positive response from customers, we are confident that we are well on our way towards realising this part of our Vision 2030.
Talent is another area we are paying considerable attention to: the development of a strong talent pool that could be deployed globally and will continue to support the Sri Lankan apparel industry. There already is considerable demand for Sri Lankan talent globally, owing to their expertise.
We have suffered a 'brain drain' because our international competitors offer better prospects. We intend to give our employees opportunities to work at our global partner organisations. That will support their aspirations, and also help the industry retain its talent for the country as we traverse the road to 2030.
Q: Can Sri Lanka build on its innovations and specialisation within the apparel sector?
Whether it's a product or process, our industry has contributed to and with innovation. There are a significant number of Sri Lankan innovations that have been commercialised globally. Examples include impact protection gear to enhance performance and protect athletes in high impact sports, virtual photoshoots using 3D avatars, virtual design technology that has cut costs and improved delivery time as well as medical and infection control apparel.
It is imperative that we foster a culture of invention and innovation in the industry, but also be creative and prudent in maximising the potential of our ideas. Considering the effort and scale that we put into commercialising products, and the constraints in market access, we need to pick our best options and partners to ensure maximum benefit to Sri Lanka. It is this thinking that we need to foster in order to make the best use of our talent and ideas and take them global.
When it comes to technology, larger players in the industry invest significantly to upgrade frequently. Smaller organisations have financial and scale constraints. This is where we need to show our customers the capabilities they can back and support, to develop our technology and systems.
In all of these areas, it is essential that we engage with global partners positively; that will be vital to help us gain access to new markets and scale up.
Sharad Amalean is the Chairman of the Joint Apparel Association Forum (JAAF) and is a Co-Founder and Board Member of MAS Holdings Ltd. Having previously served as the CEO of MAS Holdings, Sharad has now transitioned to a new phase of his corporate journey overlooking strategic investments and diversification activities of the organisation. He is also instrumental in supporting the organisation to develop the next generation of leaders as the company journeys towards the future.