JAAF welcomes new Govt., confident will revive economy
August 12, 2020
The Joint Apparel Association Forum (JAAF) yesterday congratulated the new Government for winning a strong mandate from the people and expressed confidence it will revive the economy.
Following is the full text of the statement issued by JAAF Chairman A Sukumaran.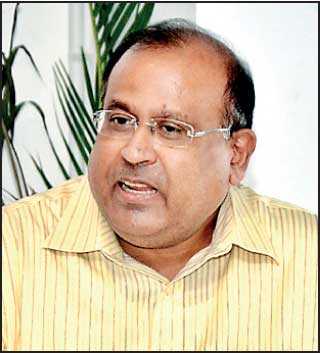 The mandate given by the people at the recently polls has surpassed all expectations and it is a fitting tribute to the visionary leadership of President Gotabaya Rajapaksa and the Premier, former President Mahinda Rajapaksa.
Whilst congratulating the Premier-elect and the Sri Lanka Podujana Peramuna on their victory at the polls, we at the Joint Apparel Association Forum (JAAF) convey our best wishes and our heartfelt felicitations to the new Government.
JAAF is confident that the Executive and the new Government under the able leadership of Premier Rajapaksa will steer the country towards revival of the economy, which has taken an unprecedented beating largely due to the outbreak of the deadly pandemic last February.
The once-buoyant apparel sector is facing the worst times in its 40 year history, with loss of business and demand worldwide. Yet we are striving to be agile, meeting the new normal processes and in terms of healthcare concerns.
Our stakeholders, the Government, the employees, and partners, have always stood by the industry during difficult periods before and this time is no different.
We wish to place on record the industry's unwavering commitment and determination to stand by the Government on the steadfast belief that the stable Government with a clear vision of Vistas of prosperity and splendour led by the President, would steer the country towards economic prosperity, meeting all internal and external challenges including post-COVID development issues, and restore the glory of our motherland to secure a strong prosperous nation.
The resounding message given by the people is a clear indication of the faith and trust placed on the incumbent Head of State, The Prime Minister, and the new Government-elect in taking Sri Lanka towards prosperity.
We the apparel sector, with the support of such a stable Government, will bounce back in no uncertain terms with utmost confidence.