FTZMA hosts top officials, diplomats in glamorous Members' Eve
October 29, 2019
FTZMA to expand membership to all BOI zones
A glamorous Members' Eve at 8 Degrees on the Lake at Cinnamon Lakeside on 24 October saw the CEOs of Free Trade Zone Manufacturers' Association (FTZMA) member companies hosting top BOI
officials and foreign diplomats, in celebration of their success story.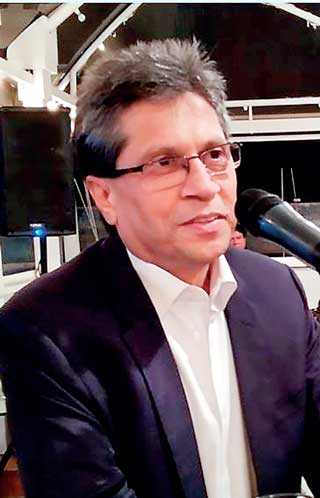 The gathering was organised by the FTZMA Executive Committee, in appreciation of the service and dedication of the members towards the improvement of the Katunayake Export Processing Zone (KEPZ), and to show solidarity of all BOI investors housed in all the zones island-wide, which has played a major role in developing the economy of Sri Lanka over four decades.
FTZMA is the core association and main trade chamber of foreign direct investors that pioneered activities in the main Industrial Zone in Katunayake.
The Association concentrates not only on production and exports of member companies' finished goods, but also contributes to the uplifting of overall activities, including infrastructure, by closely working with all stakeholders including BOI as the main service provider, towards the success of the zone, to develop it to its present status.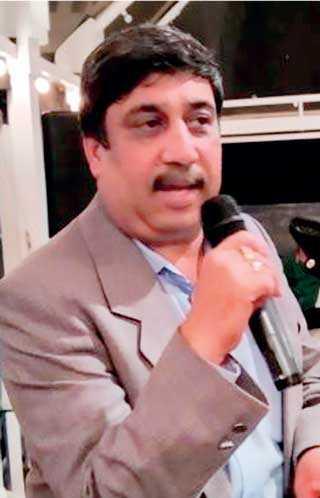 Commenting on the occasion, FTZMA Chairman Jatinder Biala said: "It gives us pleasure as a whole to appreciate the service and commitments extended by all stakeholders towards the achievements reached, and to strengthen our ties in this fellowship which is held almost every year."

"This gathering is also to highlight to the public at large that irrespective of who governs the country, we carry on this uninterrupted service that benefits our country immensely, which needs encouragement by the governing authorities to facilitate the promotion of foreign direct investment. In the midst of many hurdles and with many risks involved, the appreciative investors continue in their commitment towards strengthening our economy, solving the unemployment problems to a great extent by imparting knowledge in the latest technology and improving labour skills of our country," Biala said.

"May this gathering be an eye-opener to those in office in the promotion of Trade and Development of our country for the inflow of greater revenue," the FTZMA chairman added.

KEPZ, which was established forty years ago, is the first and by far the biggest in extent, employees and number of enterprises among all BOI industrial zones in the country. The zone houses more than 74 manufacturing enterprises inside the zone, for normal exports plus hub operations. Apart from that, there are more than 90 enterprises outside the zone which are serviced by the KEPZ.

The KEPZ is a very important economic hub for the economy of the country, as it brings in a sizable portion of direct foreign income, as well as foreign investments contributing to the growth of the nation's GDP.

There have been several other zones set up in the country using Katunayake as a model, and this certainly is a credit to the KEPZ of which the Association is proud. The members of FTZMA negotiate with all stakeholders and hold frequent meetings with various statutory bodies, doing their part for the continuous improvement of services by looking into shortcomings, and it strives hard to comfort employees and ensure enhanced quality services are rendered by various institutions.
---